How to repair rubber conveyor belt after scratching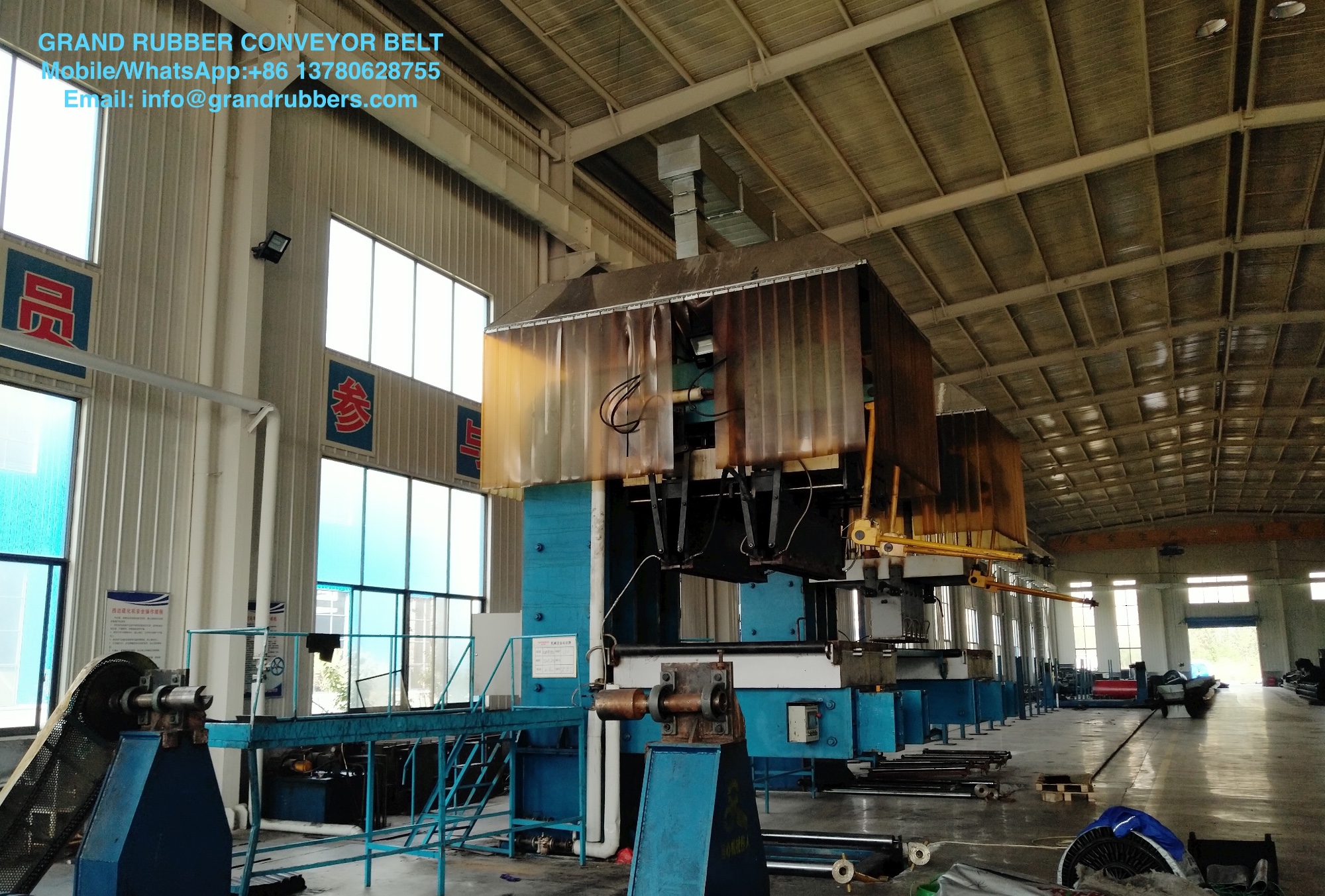 How to repair rubber belt after scratching
Scratch factor
Due to mining conditions, running time, accidents and other factors, rubber conveyor belts sometimes will have the problems of abrasion, aging, degumming, scratching, tearing and others during operation. At the same time, since the value of the rubber conveyor belt often accounts for 40% of the total value of the belt conveyor, how to minimize the cost of repairing the scratch of the rubber conveyor belt has become a problem that many equipment managers are very concerned about. sidewall conveyor belt The emergence and application of new materials and new technology not only play a positive role in ensuring and improving the continuous production of enterprises, but also play a significant role in reducing the operating costs of enterprises.
Repair technology
In view of the problem of scratch repair of rubber conveyor belts, most enterprises generally adopt traditional mechanical methods and thermal vulcanization rubber laws. steel cord conveyor belt Due to the shortcomings of traditional methods, they have gradually been replaced by foreign advanced polymer materials cold-bonding method.
At present, the cold polymer bonding method of advanced polymer rubber materials, which is gradually popular in China, is the most effective solution for repairing rubber conveyor belt scratches worldwide: the advantage is simple construction, no special tools, and aging resistance and wear resistance. filter belt Far higher than the polyurethane belt itself, the overall cost-effective. The on-site repair can be put into production immediately after one hour.
Polymer repair technology is a relatively mature and cost-effective maintenance solution. Short repair times, low cost and good results are the main features of this technology. Polymer nano-polymer technology is a high-performance epoxy two-component composite reinforced by nano-inorganic materials and carbon nanotubes. The biggest advantage of this material is that it uses special nano-inorganic materials to bond with oxygen of epoxy ring molecules to improve the bonding force between molecules, thereby greatly improving the overall performance of materials, and it can adhere well to various metals, concrete, Glass, plastic, rubber and other materials. Has good resistance to high temperature and chemical corrosion. At the same time, good machining and wear resistance can serve the wear and tear of metal parts. Solid woven conveyor belt Polymer composite technology has achieved remarkable results in the repair of damaged products such as rubber, polyurethane liners, conveyor belts, pulleys, and insulation layers. And it has the advantages of wear resistance, anti-corrosion, strong flexibility, high elasticity, strong adhesion, self-leveling without any sagging phenomenon, convenient construction and environmental protection.
Please feel free to give your inquiry in the form below.
We will reply you in 24 hours.