Grand Rubber loose cleats specification
Grand Rubber manufactures the rubber loose cleats common specifications as below:
TC55 C75 TC75 C90 TC90 C110 T110 TC110 T140 TC140 TCS140 TC180 TCS180 TC220 TCS220 TCS280 TCS360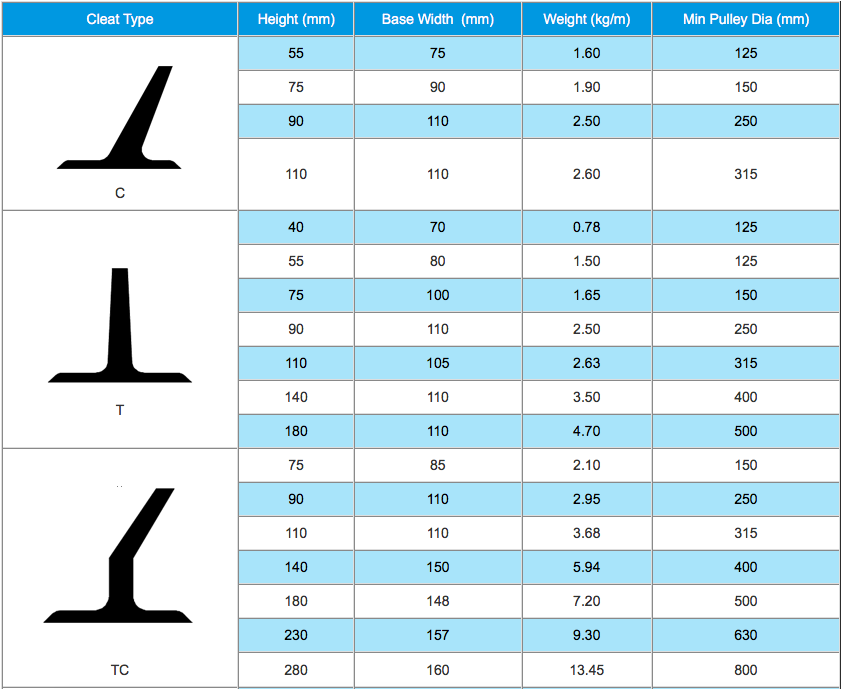 Note: Our cleats from 110mm and higher have special diagonal fabric reinforcement in the vertical and angled parts, but smaller cleats can have this feature when required.
Please feel free to give your inquiry in the form below.
We will reply you in 24 hours.