PVC Solid Woven Conveyor Belt
Brand : GRANGD RUBBER
Product origin : China
Delivery time : 25 Days
Supply capacity : 5000M/Month
Solid woven flame retardant belts are used in conveying coal, without taking off for layers, low elongation. Anti-shock and tearing resistant, generally used in mining.
PVC Belt: Used for conveying materials up to 16°inclination under dry conditions.
PVG Belt: Rubber cover, available for conveying moist material up to 20°inclination.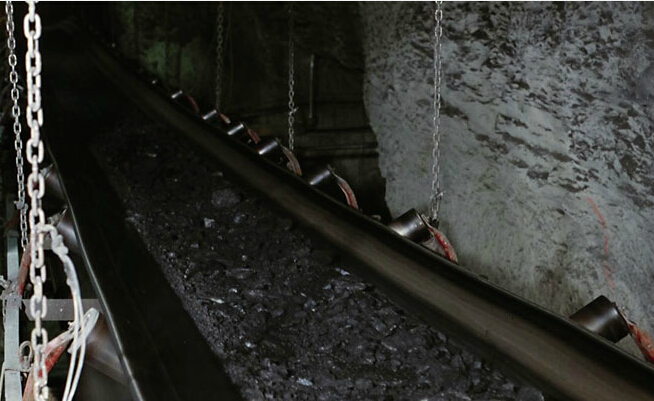 The main feature of the belt is the total impregnation of the solid woven fabric carcass with the PVC material. The covers have high values in terms of fire retardant as well as being anti-static and resistant to impact and abrasion.
PVC physical properties:

PVG physical properties:

Construction features and applications:
1.The belt has good flame resistant and anti-static properties, it can fully satisfy the requirements of MT-914 and is especially suitable for material conveying at inflammable conditions of underground coal mines.
2.The solid woven fabric uses high tensile strength and low elongation polyester long filament as warp fibre, for weft fibre, it uses high tensile and medium modulus nylon filament. The fabric is high in strength, low in elongation, light in carcass, free of separation of plies, shock resistant, anti-tear and good in troughability.
3.Non pressed PVC type is suitable for applications in dry conditions at a slope angle of no greater than 16°. PVG type is suitable for applications in wet conditions at a slope angle of less than 20°.
4.PVG type is covered with covers mainly composed of rubber, which further improves the troughability, resistance to wetness and slip, resistance to low temperature, elongation and wear resistance of the belt. Thus it can not only enhance the slope angle of conveying but also elongate life of belt.
Please feel free to give your inquiry in the form below. We will reply you in 24 hours.