NN Conveyor Belt
Brand : GRANGD RUBBER
Product origin : China
Delivery time : 20 Days
Supply capacity : 5000 Meters/Month
Fabric conveyor belt is a kind of traditional conveyor belt, it is constructed by fabrics such as polyester, nylon, cotton canvas, and covered with top and bottom rubber. It is reliable to transport materials to short and medium distance. Low elongation, excellent heat resistant, impact resistant, flexible, it is available for heavy duty and high speed. Fabric conveyor belts are widely used in mining, food, seaport, construction, steel and chemical transportation.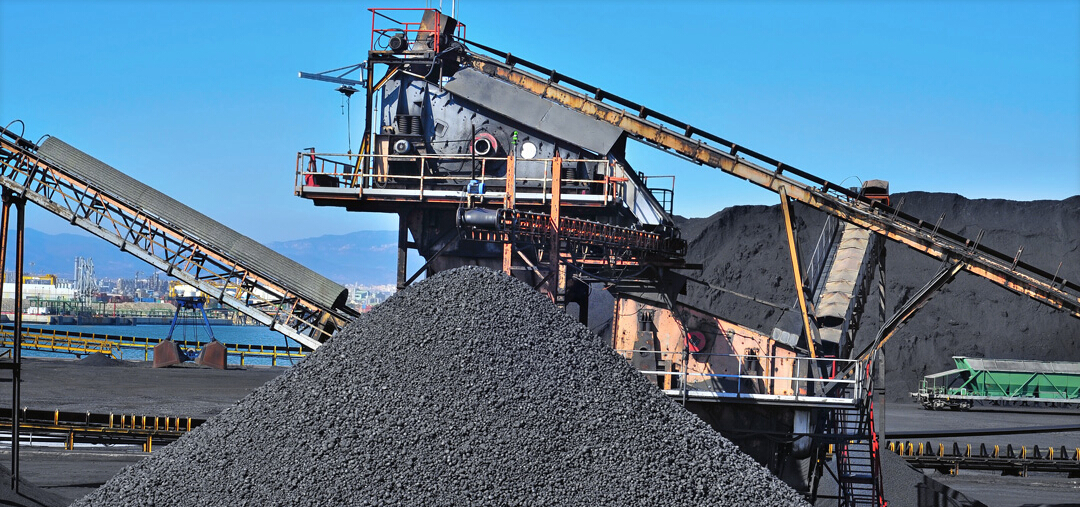 Types:
According to different carcasses used in the fabric conveyor belt, we can supply Nylon(NN) belt and Polyester(EP) belt, Cotton canvas(CC) belt.
NN conveyor belt
It is one of the best quality synthetic fibers used in the rubber industry nowadays. They nylon fabric is woven by nylon fibers in warp and weft, its advantages including high abrasion resistance, high tensile strength and good fatigue resistance. Nylon belt has the characteristics of thin belt body, high tensile strength, impact resistance, high adhesion, splendid flexibility and long working life. It is available for conveying materials of medium and long distance, heavy loading and high speed.
EP conveyor belt
Polyester conveyor belt, also called EP conveyor belt, its tension resistant body is canvas woven by polyester in warp and nylon in weft. The belt's advantages including low elongation in warp and good troughability in weft, heat resistance, impact resistance, good water resistance, good wet strength, no mould, available for medium, long distance and heavy duty transportation of materials.
CC conveyor belt
It is a traditional conveyor belt, suitable for short and medium distance materials conveying. The cotton canvas is woven by cotton fibers both in warp and weft, it has low elongation, good in mechanical fastening and adhesion with rubber. CC conveyor belt has small deformation in high temperature environment, available for short distance and light duty transportation of materials.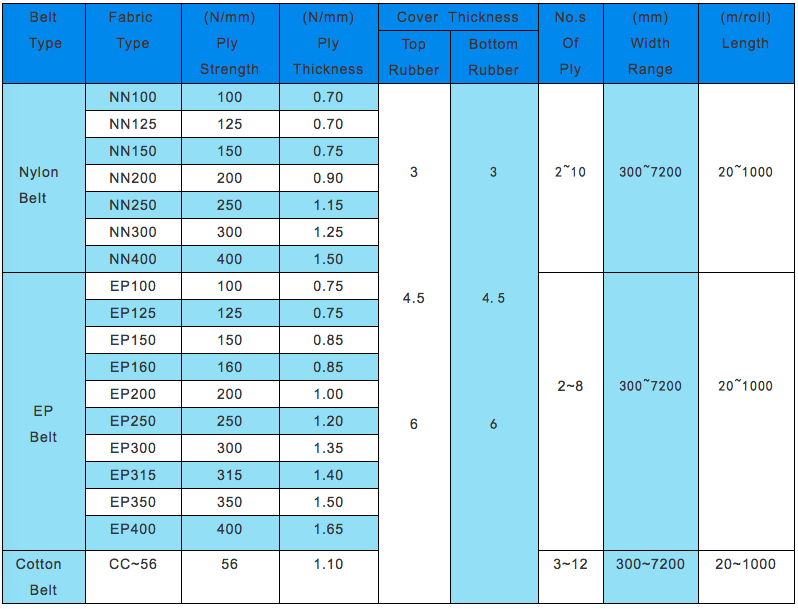 According to different applications, Grand Rubber can produce different types of fabric conveyor belts as following:
1 Heat Resistant(HR) Fabric Belt
Accordance with the working environment temperature, we can produce 4 different grades of heat resistant fabric belt, including up to 120℃ grade, up to 150℃ grade and up to 180℃ grade and up to 200℃ grade. They are generally used in steel, cement and chemical.
2 Oil Resistant(OR) Fabric Belt
It is generally used in oil based grain, paper industry and wood transportation.
3 Acid and Alkali Resistant Fabric Belt
It is usually used in chemical material conveying.
4 Abrasion Resistant Fabric Belt
It is widely used for hard or shaped materials, such as iron ore, copper transportation.
5 Fire Resistant Fabric Belt
It is always used in steel works and underground coal mining.
6 Cold Resistant Fabric Belt
It is generally used in areas with low temperature, such as Russia, North European countries.
7 Conventional Fabric Belt
It is generally used for powder, grain and block materials.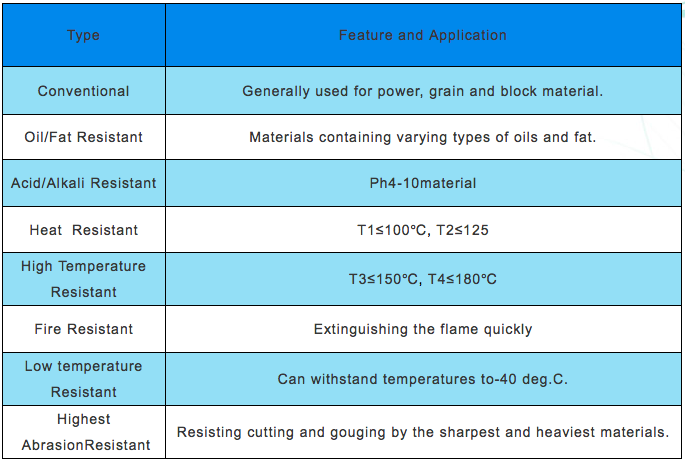 Please feel free to give your inquiry in the form below. We will reply you in 24 hours.